Welcome to EtcPets!
Thank you so much for visiting our site! We hope you enjoy the site as much as we are enjoying building it for you!
Why Did We Start EtcPets?
We have found that there is a lot of inaccurate or misleading information online about pets. We don't know whether this is from honest mistakes, or people just trying to push a sale on items that give them the most commission. We wanted to make a source of information for people that value integrity and education first! More than anything, we sincerely hope that we are able to help you find the answers you are seeking, and impart some of our passion for education about animals to you as well!
Who Is EtcPets?
Matthew
Matthew has always had a passion for animals. Throughout his childhood, his family had dogs (Dalmatians and a mixed breed) as well as chickens and goats. As an adult, he has shared his home with several cats, dogs (a Boston Terrier & a Corgi), and even a hedgehog! Matthew also has extensive knowledge of AKC conformation, obedience, and rally shows.
He is a veteran who served 6 years as an analyst in the Army National Guard. Matthew has other hobbies besides animals, including music (piano & trumpet), art (drawing, painting, and photography), and computer programming. He has designed and published over 10 websites since 1997 and written numerous articles for them. He is the one that handles the majority of the technical aspects of EtcPets.
Matthew is the proud father of 2 teenaged boys and a 4-year-old daughter. He and his family have a beloved 6-year-old Pembroke Welsh Corgi named Mishka.
Shawna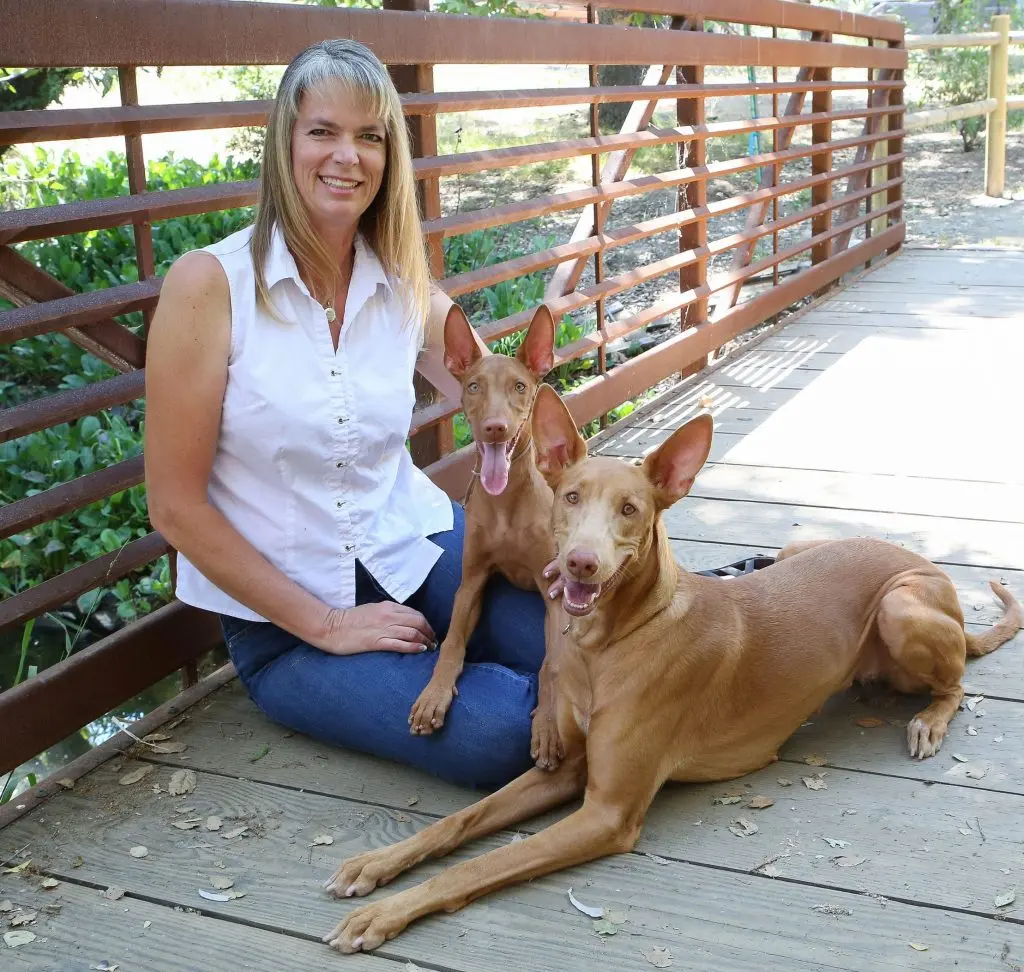 Shawna is a professional dog trainer and dog show handler. She did not grow up with dogs in her home as a child (her family did have a couple of cats, a guinea pig, and fish though), but she has always had a passion for animals, and has devoted most of her adult life to that.
Although she is currently involved in showing dogs and is an AKC Breeder of Merit, she spent over 10 years volunteering her time and home to Rottweiler Rescue. She also did volunteer work at Wildlife World Zoo.
Shawna began her own dog training business in 1997. While maintaining that business, she also worked as a veterinary technician, a veterinary pharmaceutical rep, and a bed bug dog handler. She spent 6 months in Eritrea (East Africa) doing administrative work while she was implementing a security program on a seawater farm using dogs.
Over the years, she has had various dog breeds (Rottweilers, a Chow, and a mixed breed rescue) as well as other species of pets (a Scarlet Macaw, a rabbit, an iguana, and several cats). Shawna currently shares her home, and her heart with a 6-year-old Pharaoh Hound named Reason and a Pharaoh Hound puppy named Jayla.
Where Should I Send Comments or Suggestions?
We want to hear from you!
You can reach us by email at info@etcpets.com or use our contact form. Please remember that this site is our passion and our hobby; we both have full-time jobs as well, but we will get back to you as soon as possible!
Comments are also open on each post, so please feel free to ask questions or let us know what you think of them. We will try to answer any questions you might have just as quickly as we can!
If you like our methods of writing and the research we put behind our work, please let us know! If there is any topic you would like us to cover on the site, please tell us! We would love to hear your suggestions!